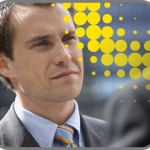 Driver Safety: This e-learning module on driver safety outlines the key issues behind staying safe behind the wheel of your car. The e-learning instructs you on the most common causes of road accidents and instructs you on how to avoid them.
By completing or passing this course, you will attain the certificate Learning Light Certificate
This course by e-Learning WMB utilises the e-learning meets corporate video approach with video presenters in virtual 3D worlds.  The course is customisable in the Cloud for orders totaling over 100 licences of any course.
This course costs £12 and is available for 30 days from purchase.
Buy the Driver Safety Course