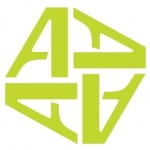 Learn the English Language with these e-learning courses designed for German Speakers.
 Lernen Sie die Sprache Englisch mit diesen E-Learning-Kurse für Deutsche ausgelegt.
We have sourced some excellent language e-learning courses from our partners at Altissia.
The Altissia multi-language learning platform provides engaging and effective e-learning of an excellent standard.
The platform provides e-learning courses teaching English, Spanish, French, German and Dutch.
The Altissia languages e-learning platform also supports speakers of Brazilian Portuguese,Polish and Russian to learn English in a very effective way.
The e-learning programme is immersive, practical and progressive and as such is hugely effective in our view.
The e-learning materials are also suitable for use on a range of mobile devices.
The Altissia e-learning materials are highly engaging, adaptive, use video and multi-media technologies to very good effect and are SCORM compliant.
If you wish to learn more, please get in touch with us.
Lernen Sie die Sprache Englisch mit diesen E-Learning-Kurse für Deutsche ausgelegt
Wir haben einige ausgezeichnete Sprache E-Learning-Kurse von unseren Partnern bei ALTISSIA bezogen.
Die ALTISSIA mehrsprachige Lernplattform bietet ansprechende und effektive E-Learning von ausgezeichneter Qualität.
Die Plattform bietet e-Learning-Kurse unterrichten Englisch, Spanisch, Französisch, Deutsch und Niederländisch.
Die ALTISSIA Sprachen Lernplattform unterstützt auch Referenten von brasilianischem Portugiesisch, Polnisch und Russisch zu lernen, in eine sehr effektive Art und Weise Englisch.
Das E-Learning Programm ist immersive, praktisch und progressive und als solche ist äußerst effektiv aus unserer Sicht.
Die e-Learning-Materialien eignen sich auch für den Einsatz auf einer Reihe von mobilen Geräten.
Die ALTISSIA E-Learning-Materialien sind sehr einnehmend, adaptive, verwenden Sie Video-und Multimedia-Technologien bis sehr gute Wirkung und sind SCORM-konform.
Wenn Sie mehr erfahren möchten, setzen Sie sich bitte mit uns in Verbindung.