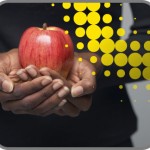 The effects of Environmental damage are very serious. Some scientists estimate that due to Global warming, the ice caps and glaciers could melt, and over the next hundred years sea levels could rise by between 10 cm and 90 cm – making many coastal areas around the World uninhabitable.
Here we will learn what is meant by the term 'Environment' and look at the various causes of Environmental damage, from pollution to logging, to discover just what it is and what can be done to prevent it in the future. We will also look at various forms of energy production and the effects they are having on our Atmosphere.
Approximate duration: 50 minutes:
This is a course from Oilennium which costs £35.
It's not available for immediate purchase, but you can easily contact us and we will promptly make it available for you to use on a Learning Management System.
For individual purchases, there is a £15 set-up fee. If you would like to buy this course for use on your LMS there is no set-up fee provided that you buy 10 or more licenses.
For an enterprise license please contact us and there will be no set-up fee.
Try before you  Buy……
Just fill out the 
contact us form
 and we will set you up a no obligation 14 day demonstration.