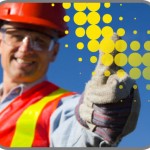 Course Overview
The consequences of not using PPE when required can be devastating. At the end of the video, trainees will be able to:
» Understand the importance of PPE.
» Be aware of what could happen if PPE is not worn.
» Locate any PPE if it is needed for a specific activity.
» Understand the importance of reporting any damaged PPE
» Recognise which PPEt is required for your job.
Our view… This is a professional and entertaining 16 minute video. It teaches you about the importance of wearing Personal Protective Equipment by showing you what happens if you don't wear it!
Buy the Personal Protective Equipment (Video) Course
This training course is approved by ROSPA – The Royal Society for the Prevention of Accidents.