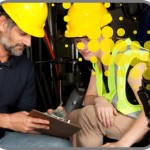 Many accidents and incidents in the workplace are caused by human error, so changing people's attitude and behaviour towards safety will inevitably result in a reduction in injuries.
A Safety Observation System (SOS) is designed to encourage everybody in the workplace to look at their attitude towards health and safety. It is a highly adaptable system, able to cope with many different workplace scenarios, across many different types of industry.
This course has been designed to show you how to recognise an unsafe act, when to get involved and make a difference, and the nine core principals of a successful system.
Approximate duration: 60 minutes.
This is a course from Oilennium which costs £35.
It's not available for immediate purchase, but you can easily contact us and we will promptly make it available for you to use on a Learning Management System.
For individual purchases, there is a £15 set-up fee. If you would like to buy this course for use on your LMS there is no set-up fee provided that you buy 10 or more licenses.
For an enterprise license please contact us and there will be no set-up fee.