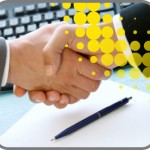 This course includes a 12 month webinar coaching programme, online implementation tools and expert support provided through Virtual Coach
This course combines two extremely powerful techniques in selling:
1.Learning the sales process
2.Qualifying a sale
The Win More Sales model takes users through our online training course which looks at the whole sales process and where common mistakes are made. You will learn about the Decision Making Unit, your clients purchasing motivation and how they plan a purchase.
You will also learn about information gathering, what you must learn from the client in the first meeting and how to use this information to qualify your deal. This leads onto our 5 Step Qualification Analysis tool which you will use to build a strong value proposition and win more sales.
Our view…..this course is based around classroom capture on video of sales expert Alan McCarthy clearly and effectively communicating the art of selling. The passion and experience transferred is real. The workbook is excellent and the opportunity to skill yourself up as a winning sales professional is well worth taking.
This is unique, imaginative, engaging and incredibly effective learning. Production values are not perfect, but passion and professionalism wins through making this engaging and effective real learning.
Buy the Win More Sales Course