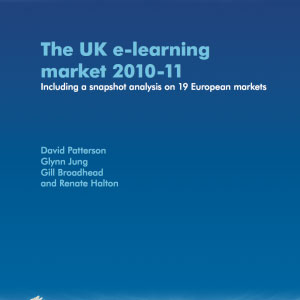 Previously £499 + VAT – Now £250 + VAT
(summary available as downloadable PDF – see below)
The lastest 2014 report is now available but the 2010 report is still available
To purchase the full report, you need to be a registered user of the e-learning centre, you will be asked to register your details at the checkout.
If you're already registered, you can buy the report here via our online payment system.
Requests for payment by invoice call +44 114 307 2357 or email info@learninglight.com
Are you a busy HR or L&D manager? Need to know about what is going on in the e-learning industry?
The new UK e-Learning Market Report 2010 is just what you need to be an informed buyer of e-learning and learning technologies.
As this comprehensive report explores, whilst the traditional training market is shrinking, the e-learning market place is growing, as more and more companies utilise e-learning. Don't get left behind – buy the report and get answers about:
why the market is growing and what the role of HR and L&D will be in this new paradigm
the wide range of technologies being used to support learning and the money-saving potential of Open Source solutions.
how much impact CLOUD-based solutions are likely have
whether e-publishing will be the next big thing
Gain a real understanding of what is going on in the e-learning and learning technologies market, how it is growing and in which direction. This report will prove invaluable in understanding how you can use e-learning to improve the performance of both your learners and your organisation.
Be an informed and knowledgeable procurer of e-learning and learning technologies.
Be up-to-date with industry thinking and understand how e-learning and learning technologies can help your organisation succeed.
You can still but this report today.
The UK e-Learning Market Report 2010 has been researched and published by Learning Light, one of the UK's leading e-learning consultancy practices. Learning Light is dedicated to helping organisations improve their performance by using engaging and effective e-learning.
A summary of this report is available as a Free download (PDF 504KB)