Project Management Courses
Our online project management courses include interactive training in this highly sought-after field for business effectiveness, delivered via e-learning.
We have a range of project management e-learning courses that include text and video based training. Essential skills for effective project managers include Planning, Delegation, Budget Management, Customer Service, Relationship Building and Leadership.
Our project management training course list covers all these areas of competency and more.
If you're a person that's been given a project at work, these programmes will help you complete and deliver it successfully.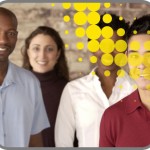 5 modules that cover the competencies needed to build a culture of teamwork and effective communication across different departments.
This excellent online course uses the 'e-learning meets corporate video' approach, with presentations made in virtual 3D worlds.
This online training covers key competencies needed to identify, analyse, and respond to risks over the course of the project.
This low-cost online training gives an overview of effective fundraising techniques and strategies, ideal for those new to such projects.
Very useful learning materials for new project managers – practical and with purpose to improve confidence, process and results.
More Project Management Training