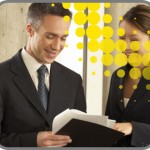 Course Overview
This course will teach you important aspects of Health & Safety that you should adopt in your place of work.
At the end of the course, trainees will be able to:
» Understand the principles of effective Health & Safety management
» Recognise the importance of the moral, legal and the economic aspects of Health & Safety
» Develop an insight into risk management, Health & Safety policy, procedures and records
» Recognise the most common types of accidents as well as causes and hidden costs.
Our view… As all employers are responsible for health and safety management in the workplace in accordance with law, this course is essential for all employers.
Buy the Health and Safety for Managers Course
This training course is approved by ROSPA – The Royal Society for the Prevention of Accidents.