Here we look at the best learning management system solutions on the market, including what to look for and the leading providers. We profile and review top LMS software for delivering great e-learning across various sectors and for a range of training needs.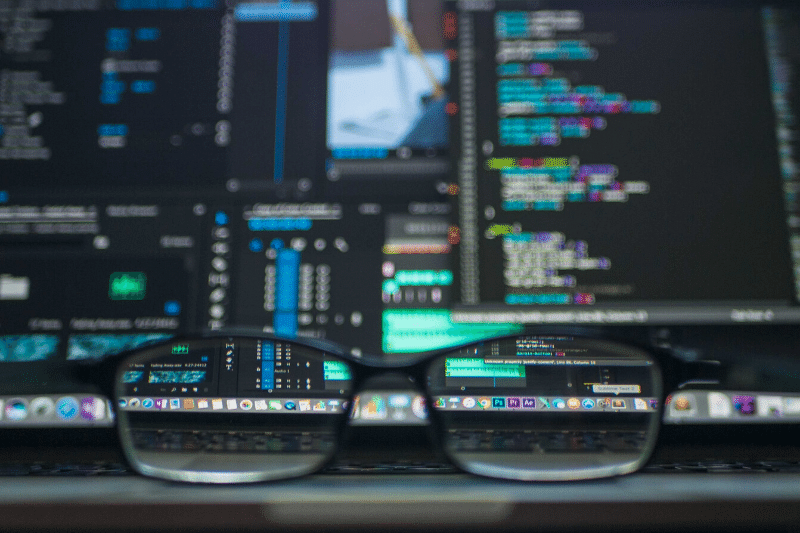 As of 2023, there are over 1,000 learning management systems developed by e-learning companies and software developers across the globe.
The best LMS for your company ultimately depends on your unique training requirements, sector, location, size and more.
However, we've seen many and written learning management system reviews from the perspectives of many use cases and industries, so are well placed to list what we see as the leading solutions.
What can a learning management system do?
A learning management system is web-based or self-hosted software that enables the organisation, deliver and administration of educational materials and training courses. An LMS is a tool for both learners and administrators that facilitates e-learning. It takes us beyond the early days of e-learning that relied on CD-ROMS and documents sent by email – both of which lacked any collaboration or updates to live materials.
What are the features of an LMS?
Important features of an LMS include:
Easy updates to the library of live learning materials that are accessible to learner groups
Creation of learner groups with differing permissions
Administrator overviews and data on materials that have been accessed and online courses completed – at the group and individual learner level
Where legal / regulatory compliance is important, push notifications to learners for essential materials, and reminders when training must be renewed
Learner feedback from trainers / tutors to staff / students
Organisational branding and intuitive user interfaces
Detailed analytics for administrators to improve content, monitor progress and support learners.
How do I choose a learning management system?
To choose a learning management system that meets the unique needs of your organisation, it's important to set out the must have features, followed by nice to have, bonus functionality. There are many all-singing all-dancing LMS out there, but if the first option you're drawn to costs several hundred thousand pounds / dollars per year that you don't have or it includes many functions you'll never use, look elsewhere.
The huge choice of LMS means that you can be scientific in your procurement process. Considerations might be:
Can you make use of the flexibility and accessibility of a cloud-based LMS or for internal / regulatory process, must you keep all data hosted on-site?
Are you a training company that needs to created completely separate LMS areas in line with each client's branding? If so, you likely need a 'Multi-Tenancy LMS'.
Do you need e-commerce functionality to see training courses online?
A related need is extending training beyond your own staff to suppliers, distributors, your supply chain or even customers. This is known as an 'Extended Enterprise LMS' solution.
Do you need a learning management system that handles certification automatically? Some LMS can issue certificates by email or download on successful completion of a course.
Do you want online collaboration tools to enable peer to peer learning, support and teamwork?
Some LMS offer valuable funtions that you may not have thought of, but some may include features that are superfluous to your current and future needs, so you won't want to pay for these if possible.
What are the Best Learning Management Systems?
In terms of functionality, popularity and track record / reviews, some of the best learning management systems are (in no particular order):
imc Learning Suite (Integrated LMS & LXP)
With an office in London, UK, imc Learning also has bases in Australia, Germany, the US, Switzerland, Netherlands, Romania, Singapore and Austria. Their high-quality e-learning technology solutions are used by the likes of Sky, Audi, Vodafone, Jagermeister and Deloitte – all leaders in their respective industries.
The innovative imc Learning Suite offers LMS integration with business applications such as Salesforce, YouTube, Workday and PayPal to name just a few, and they have e-learning experts across the globe who can help you with the set-up and management of a powerful platform that is customised to your needs.
Learn more on the imc Learning Suite page of their site, where they also offer in-depth advice on subjects such as learner analytics, headless LMS, platform integrations, multi-tenancy and much more.
Moodle
Moodle is world's most popular LMS in terms of installations and users. Originally developed as an educational e-learning tool, the Moodle LMS has gained great popularity in the corporate sector as well over the last few years. As open source learning platform software, Moodle is free to download, develop and deploy yourself, but is best delivered by one of the certified Moodle Partners. These companies are endorsed by Moodle HQ as having demonstrated a record of excellence in Moodle development, value, and customer support.
Leading Moodle Partners are now also able to deliver and host the new Moodle Workplace learning platform. This development of the core Moodle LMS has been tailored to the needs of businesses, with functionality that makes it easier to deliver staff onboarding, compliance training, multi-tenancy, advanced reporting and more.
The many big brands using Moodle as a corporate LMS include the likes of Microsoft, the NHS, Vodafone and the World Bank. Certainly some savvy organisations in there that take training seriously and that know how to use budgets wisely…
Svelte LMS
Walkgrove Ltd is a UK learning management system and e-learning content development provider that has been creating and delivering training content for top brands since 1994. This experience of what clients want and need led to their development of Svelte – the learning platform designed to be easy to use, as well as fully-functional.
Svelte LMS has been used across a range of sectors, including Law, Healthcare, Charity, Corporate and the Public Sector with clients from SilverCloud to Islington Council and the World Health Organization.
Adobe Captivate Prime
An award-winning, top LMS – Adobe Captivate Prime enables its users to train employees, partners and customers alike. It introduces AI-driven social learning, facilitates peer to peer training and support, and offers automated content curation.
Key use cases of Adobe Captivate Prime include:
Employee skills development
Enterprise compliance training with advanced audit and tracking capabilities
Partner and extended enterprise training
Sales enablement for business development and customer service teams, including Salesforce CRM integration
Customer education platform – helping your user groups get to grips with your products and services, stay engaged with your brand, and support their peers.
TalentLMS
TalentLMS is popular cloud LMS software that is another product designed to make delivering e-learning easy. This SaaS training solution supports SCORM and xAPI, single sign on (SSO), multi tenancy, course sales, gamification and video conferencing among its many features.
TalentLMS is designed to be easily scalable as an enterprise LMS, and has 70,000+ clients, including corporates like cPanel, Triton Aerospace and DeLonghi.
Read more about TalentLMS pricing, training library, LMS reviews and more.
Docebo
Already one of the world's most popular corporate LMS solutions, Docebo is now enhanced with AI to improve soial learning and automate many tasks for administrators. It is a popular tool for delivering informal and personalised learning experiences.
Artificial Intelligence is used to power its innovative Virtual Coach feature. There are a range of tools for onboarding new employees, developing staff and centralising compliance, making it a useful L&D and HR software system that can help reduce reliance on multiple products.
Docebo is used by many well-known brands, such as Thomson Reuters, Uber, Hubspot and Denny's.
Day One Technologies
Unlike most other learning management system providers, Day One bespoke LMS solutions deliver a completely tailored platform. They use a consultative approach to get to know your company, your goals and your possible future requirements. Using a modular approach, they then build your LMS from the ground up, so that everything is custom to your needs and superfluous features do not distract your work.
This does not mean that you have a limited platform though – additional functionality can be switched on or bolted on down the line if and when needed.
Day One have created powerful and innovative e-learning solutions for Lloyds Bank and ghd among other well-known brands, enabling both staff training and extended enterprise learning.
Whatever your education or trainng requirements, if you are looking for the best learning management system in 2023 and beyond, one of the excellent software solutions and providers above should meet your needs.