Here we profile companies who have experience in providing e-learning for NHS training in the UK. These include e-learning solutions for hospitals, clinics / doctors' surgeries and community healthcare providers across England, Scotland, Wales and Northern Ireland.
Skills for Health
Skills for Health is a not-for-profit organisation that develops training solutions for the healthcare workforce across the UK, including NHS trusts.
They create courses and learning platforms that support Leadership and Management Training, Organisational Development, Apprenticeships, NHS Rostering, Covid Awareness and more.
Visit skillsforhealth.org.uk to learn more about their solutions.
Walkgrove
Walkgrove has been creating award-winning training interventions for the NHS and private health and care providers for over 20 years.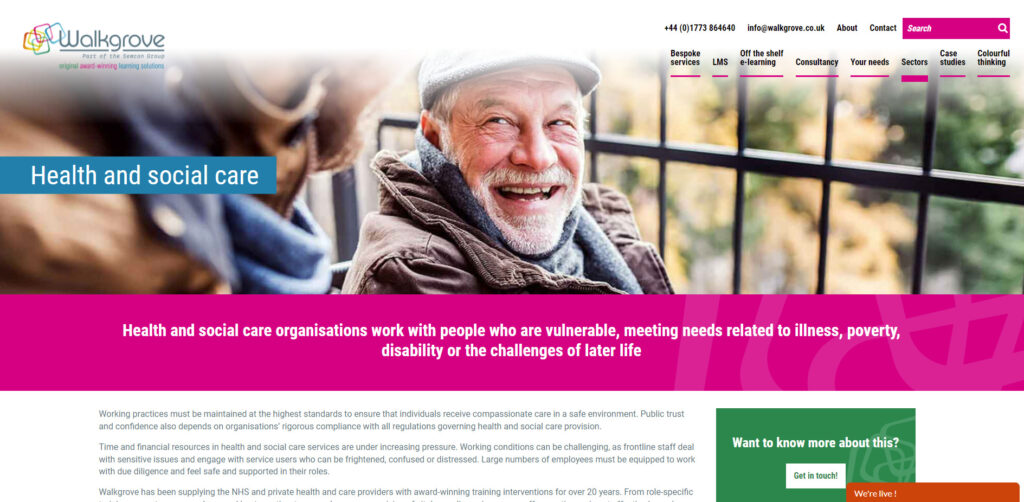 They have extensive experience of working closely with government organisations, including the NHS, on diverse e-learning projects that include:
Health, safety and wellbeing training for Brighton and Sussex University NHS Hospitals
Patient safety e-learning for Clinical Human Factors Group
Scenario-based training for healthcare professionals at Lancashire Care NHS Foundation Trust
Communication Skills and Demand & Capacity Modelling for the NHS
Intelligence, Crime Prevention and Interviewing skills courses for NHS Counter Fraud Authority
and many more
The e-learning for NHS training projects delivered by Walkgrove have included Bespoke Content Development, Video, Stories & Scenarios, LMS, Animation, Blended Learning and Gamification.
Visit the Health and Social Care Training page of their website to learn more.
e-Learning for Healthcare
e-Learning for Healthcare is run to educate and train the health and social care workforce in the UK.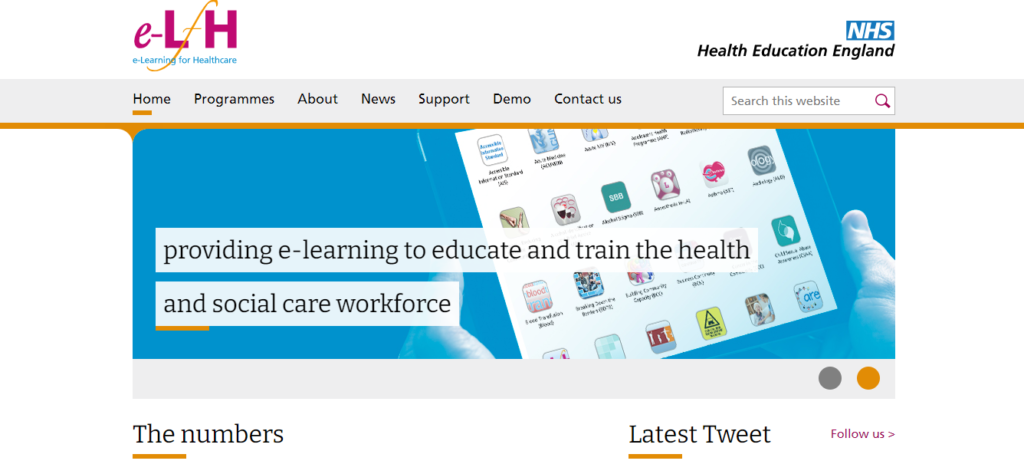 They offer over 350 training programmes and have over 1.5 million registered users.
Visit the e-Learning for Healthcare website to learn more about their solutions for health care professionals.
Day One Technologies
Day One is one of the UK's leading e-learning companies, having worked with some of Europe's best-known brands for over 20 years.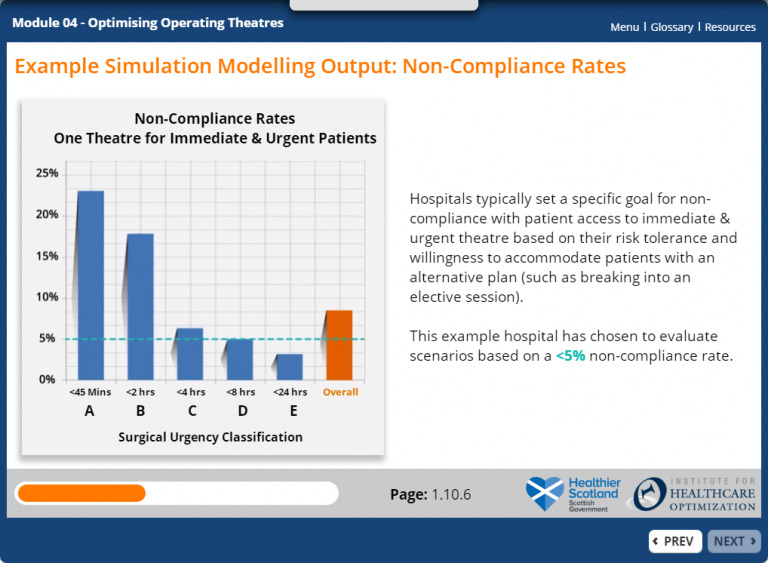 The company have created e-learning solutions for NHS and private healthcare providers, including NHS Scotland and the Scottish Government, King's College Hospital, NHS Improvement and more.
Visit this case study on e-Learning for NHS Scotland to improve patient flow management as an example of their work in this sector. They were chosen for this Scottish Government project based on a combination of technical skills and experience with adult learners, plus their strong understanding of educational psychology.
Kineo Courses
This Aseptic Non-Touch Technique e-learning course is an example of their work for NHS and healthcare clients.