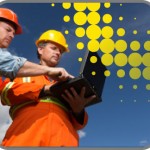 A leaking flange can prove very costly, halting production and also threatening the health and safety of employees, as well as the environment.
This awareness module will cover the correct checks and techniques for the assembly of the main types of bolted joint and clamp hub which will ensure a leak free joint.
Approximate duration: 40 minutes.
This is a course from Oilennium which costs £35.
It's not available for immediate purchase, but you can easily contact us and we will promptly make it available for you to use on a Learning Management System.
For individual purchases, there is a £15 set-up fee. If you would like to buy this course for use on your LMS there is no set-up fee provided that you buy 10 or more licenses.
For an enterprise license please contact us and there will be no set-up fee.